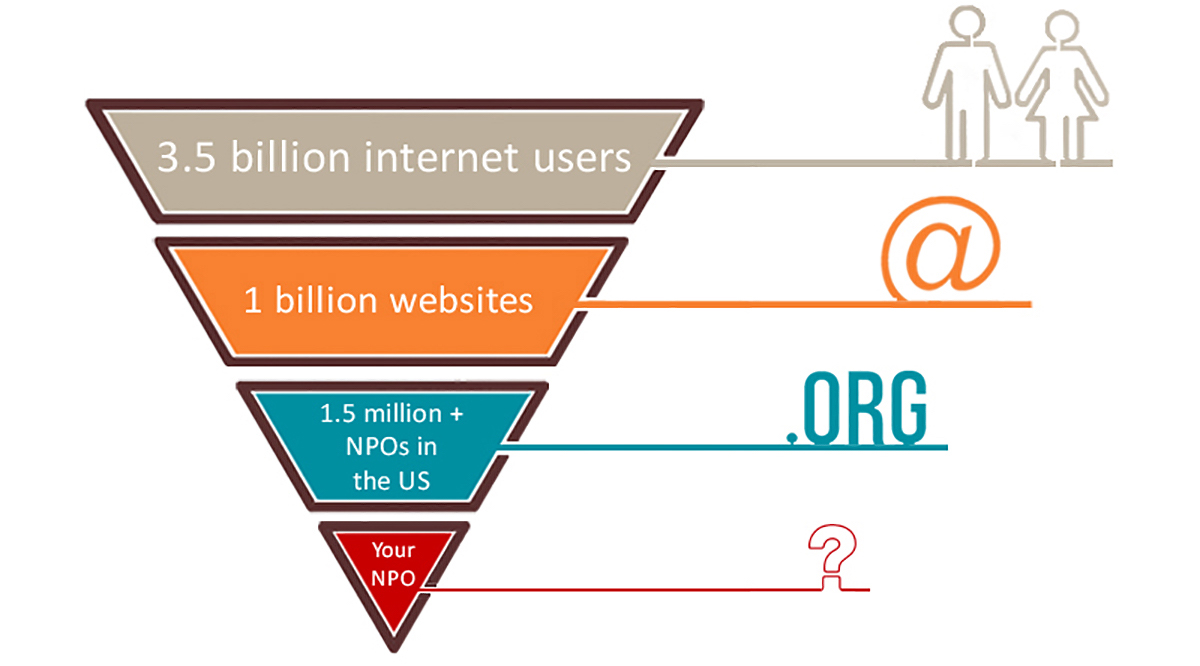 Your nonprofit marketing challenges are huge:
Cutting through all the clutter
Stretching limited budgets
And especially, making the most of limited staff time.
Marketing is a lot more complicated than it used to be.
In the past 15 years the number of channels has grown dramatically. And the software to manage them keeps changing as well.
To make things more difficult, there are a lot of accidental marketers at NPOs. That means they may be doing it because somebody has to, even if they don't have a lot of training or guidance.
Last, but not least, it's hard for businesses to align marketing and sales. It can be even harder for organizations to align marketing and fundraising.
Overcoming your nonprofit marketing challenges.
Luckily, you don't have to reach billions of people. You just have to reach a lot more of the ones who care about your cause. And they're out there, looking for ways to make a difference. They might not know about your nonprofit yet. But once they hear your nonprofit's story and learn more about your results, they'll want to contribute. And fortunately, with the right tools and support, your staff can do a lot more.
Find out how we help your nonprofit get noticed and get results.