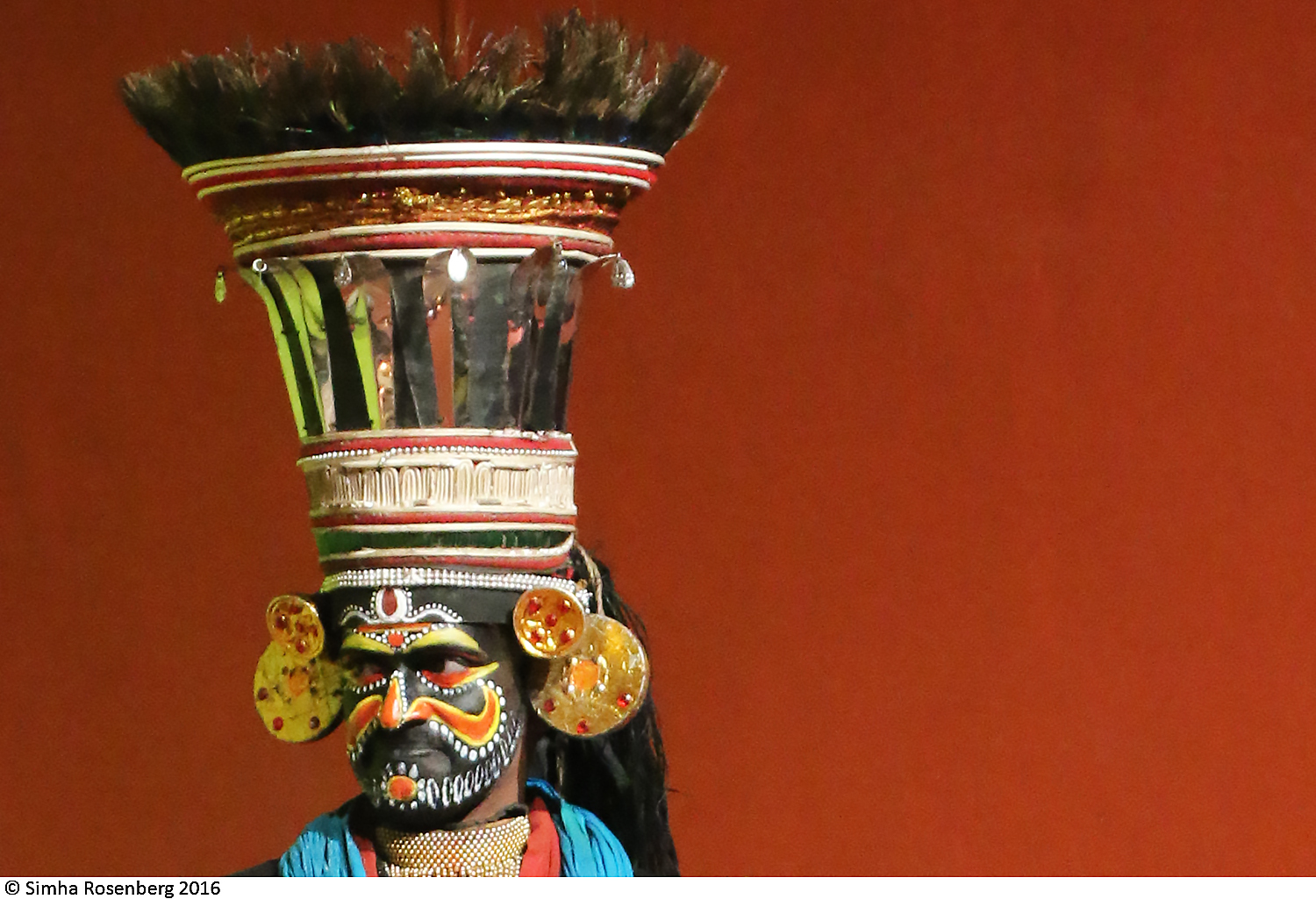 Kathakali Villain Typifies Personae non Gratae
For over 40 years my husband had wanted to visit the ruins of some ancient Hindu temples in Southern India. We had both majored in sculpture in college, and the entire complex of Mahabalipuram is actually carved from a single outcropping of rock. It gave us goosebumps to finally be there in 2016.
Other things we saw on our trip were just as astonishing. For example, in Munnar we went to a performance of the Kathakali, an ancient dance cycle that originated in the Kerala region. We were lucky enough to get front row seats as the story tellers shared with the audience the process of putting on their makeup and costumes. We saw this performer transform himself from a particular individual into a universally recognized villain. He allowed me to see the person and performer beneath the mask.
Simha Rosenberg
---
Click here to return to the blog post.