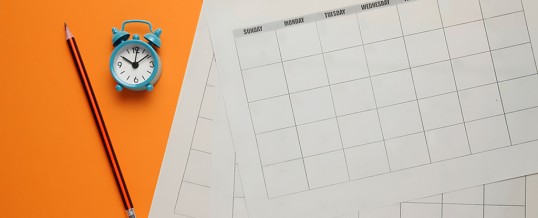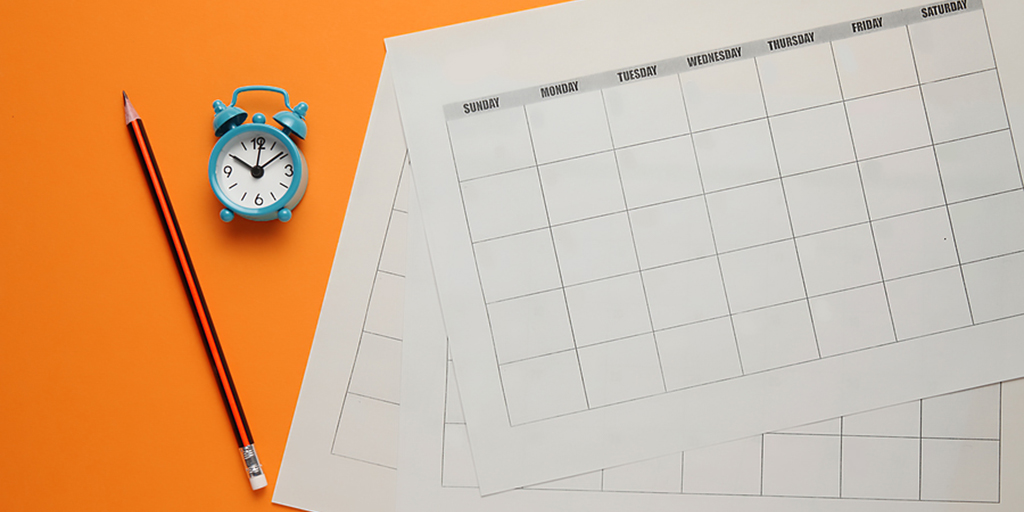 Your communications to-do list is already a mile long. You have to keep donors engaged, write proposals and reports, promote events, gain wider public attention. etc., etc. You routinely get urgent projects you must do, at the expense of things that are ultimately more important. Keeping up can seem impossible. Forget investing time in a whole new approach. Still, Kivi Leroux Miller finds that organizations with the most effective communications use editorial calendars. She even describes nonprofit editorial calendars as "magical cat herding lassos!"
However, before listing all the pluses of nonprofit editorial calendars, it's helpful to describe what they are – especially if you aren't using one.
What is a nonprofit editorial calendar?
Sandy Rees defines it as "a visual workflow" that allows you to schedule the content you want to create. It helps you find the sweet spot between communicating too often and not often enough. It can give you the lead time to get others to help you. Further, it enables you to vary the kind of content you offer, so what you publish stays interesting.
You can find some useful guides to produce an editorial calendar for your nonprofit, as well as some free templates. We've listed these resources below. However, we think there are some advantages to our calendar that will enhance your communications. In fact, we believe it will make your content a real powerhouse for your organization.
The most effective content isn't about you.
That may sound a bit exaggerated, but the real reason people support your nonprofit is that they care about your cause. And they support your work because they trust you to help them make a difference about that cause. So the most effective communications are about your issue, community, clients – all the things that move your supporters. Last but not least, great content recognizes your supporters as being among the heroes of your story. For your communications to be effective, they have to center on your audiences, rather than on your nonprofit.
What's more, even if you re-center your content, it can't be one size fits all. Different audiences have different concerns and values. To give a couple of examples, some donors may contribute from a tradition of giving back, while others may want to support social change. Or, some of your supporters may be more concerned with concrete results, and some may have a more systemic point of view. On top of all that, your audiences have very different levels of engagement, from just finding out about your nonprofit to having donated for years. You need to plan what content to use for each audience, at what stage, and which channels to use.
How does our editorial calendar re-center your content?
Our free nonprofit editorial calendar has some additional components. The workbook includes a planning sheet with guidance to map out what types of content to use with your different audiences. Also, it gives examples of what best fits different stages of awareness and engagement. Then, the monthly worksheets help you lay out what you'll produce when. And it provides a resource to note the public holidays and other types of observances that may affect the timing and context of what you publish. Finally, it gives you a way to manage workflow, so you'll know who is creating and approving the content and what the deadlines are. This component will make it easier to delegate generating more material while keeping everyone – literally – on the same page.
We provide a free initial consultation and low-cost support.
We believe nonprofit editorial calendars are a great way to boost communications. However, we know that nonprofits that produce the most effective content have regular editorial meetings with all the relevant staff. That may seem like a significant commitment of time when there is already so much on your plates. So, we appreciate that getting this process underway can seem daunting. That's why, in addition to our Nonprofit Editorial Calendar Workbook, we offer a free 30-minute consultation. Additionally, we will conduct one or two labs to help your staff see first-hand how the calendar works and feel more comfortable with it. And we will be available for follow-up support if you need it.
---
More helpful resources:
Get Fully Funded's Nonprofit Editorial Calendar Template
Wired Impact's How to Create a Nonprofit Editorial Calendar