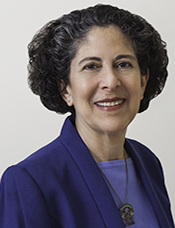 Simha founded Public Voice NY to help nonprofits harness the power of smart marketing. In particular, she has a passion to help progressive groups change public discourse and policy. That mission has never been more urgent than it is now.
Simha knows nonprofits from the inside out. She specializes in audience research, messaging, storytelling, and info architecture. In addition, she has expertise in content mapping, web strategy, and email, social media, and event marketing.
Recent Projects
One recent nonprofit consultation included strategy, new websites, CMS training, and a new suite of print assets for the Contemporary Freudian Society and for its allied Psychoanalytic Training Institute.
Recent projects for individual consultants have included keyword and audience research, messaging, and web strategy. For example, Knowledge Designs to Change received a complete discovery, strategy, and implementation package. This included persona research, storytelling, logo and identity kit, web design, CMS training, and website launch.
See What We've Done to learn more.
Experience
Before founding Public Voice NY, Simha worked for over 30 years across a broad range of NPO's. Highlights include:
Developing a transitional residence for homeless senior adults
Exposing a network of fraudulent reproductive health clinics
Directing a multi-million dollar grant program for HIV/AIDS care
Managing a bi-national exchange to improve Israel's system of services for children and youth at risk.
Being the founding ED of a clearing house for over 60 full-time, hands-on volunteer programs in the U.S. and overseas.
Education
Simha is a graduate of Columbia University Business School's Institute for Nonprofit Management. She also has training in Adobe's creative suite and is familiar with a number of content and contact management systems.
Lastly, besides being a bit of a marketing wonk, Simha is an ardent amateur photographer, with a particular love for macro shots. She is happy to advise nonprofits on how to take and curate better photos.
For full bio, see Simha's profile on LinkedIn.