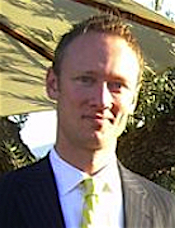 Ben Roman is the Principal and Creative Director at Float Communications, providing website design, online marketing, and content development services for mission-driven clients. He focuses on identifying and developing the most compelling, effective tools to deliver clients' messages.
Prior to founding Float, Ben spent over 10 years working in marketing, new business development, and project management roles with a wide range of organizations, individuals, and small businesses in the nonprofit, publishing, education and healthcare sectors. His experience includes work with the National Wildlife Federation, Boys & Girls Clubs, Columbia University, ESPN, and Smithsonian's Air & Space Magazine.
Ben serves on the Board of Directors of the Association of Nonprofit Specialists, and holds a BA in Environmental Studies and International Studies from Emory University.
For more information, visit www.FloatCommunications.com.