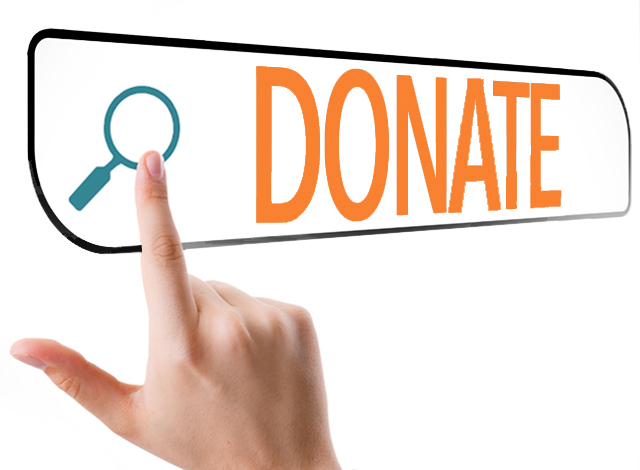 by Ben Roman
First of all, why is it so important?
With so many different places to channel your fundraising time and energy, why is it so important to use your website to drive donations?
Your organization's website is one of your most powerful marketing tools to connect with supporters and solicit funding. It's a customizable platform that can tell the precise story you want to convey. It dhowcases the impact of your work. Most important, it accepts online donations. You may or may not need volunteer help. Your program participants may or may not be learning about you online. But every organization needs funding for its operations.
Websites can facilitate a wide variety of options for online donations. These range from news-driven impulse donations to recurring gifts, matching gifts, and even estate planning. More and more donors prefer the convenience of online giving, especially the younger donors who will one day become your major supporters. Large donors like foundations and corporations also focus heavily on organizations' descriptions of their work when deciding whether or not to provide funding. The bottom line? If you aren't leveraging your website as part of your fundraising strategy, you're missing a massive opportunity for marketing to drive revenue.
Are you making a compelling case?
Creating a compelling case for support boils down to a 2-part process: 1) Conveying the need, and 2) Showing why you're the one to address it. When it comes to conveying a pressing need, it's not enough to state the problem. You need to appeal to a supporter's emotion and inspire hope that positive change is possible. And every donor wants to know what their contribution can do. So don't just display facts and figures about your programs. Show the impact of your work with photos, videos, and engaging stories. To put it simply, first tell what you will do, then show what you did do. And only make the "ask" as the culmination of the engagement process.
An important caveat: always be honest about the scope and impact of your work. It can be tempting to "shoot for the moon" when crafting your call for support, but it's crucial to build trust with your audience. For example, stating you'll provide nutritious meals to needy schoolchildren in your neighborhood will resonate far better than claiming you'll single-handedly address world hunger.
So what does this all mean for your website?
Create a logical, strategic path for your visitors.
Think of your website as a story. It should connect the dots for someone who doesn't already know what you do (and why it's so important.) For example, a New York-area community development organization might prominently feature the story of a local business displaced by Hurricane Sandy, linking to a summary of the assistance programs they offer, finally directing visitors to the "Donate" page.
Make it user-friendly and effective.
Getting a visitor's attention in the first place is hard enough, so don't inadvertently create roadblocks for them if they want to support you! Here are a few essential tips to be sure all the potential donors browsing your website become actual donors:
• Feature your "Donate" button or link prominently throughout your website – a visitor should never have to spend time figuring out how to support you.
• Utilize a recognized, full-featured online donations platform to process financial transactions. The cost is small, and it will save you time and hassles.
Plus, it provides donors with an added sense of security and legitimacy.
• Streamline the process as much as possible – ensure forms are clear and work smoothly, and only ask for the information you need most.
• Feature all relevant accreditation and credential information in one handy place
(e.g., your 501c3 status, financial info, and certifications like GuideStar or Charity Navigator ratings.)
• Always include a phone number and email address where a donor can contact a real, live person with any questions about the donation process.
Track your success.
Powerful web traffic analytics tools are available for free, so use them! Keep an eye on what works well (and what doesn't) to help shape your future efforts. For example, watch for visitor "bumps" after sending your e-newsletter or receiving media coverage. Identify the primary sources of your web traffic. And look at which pages on your website generate the most attention. Most important, be sure to track what matters. "Vanity stats" like total page views are nice, but conversions (in this case, viewers who click that "Donate" button) are the real key.
Remember that your website, just like any communications or marketing effort, is a dynamic, organic, work-in-progress. It's not a "do-it-once-and-be-done" project. And no single element will guarantee a flood of cash pouring through your virtual front door. But a solid strategy will position you to take maximum advantage of financial support from your online audience. And the Donation Button Checklist lays out all the things you need to do.
This post was updated on January 25, 2020.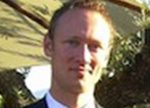 Ben Roman is Creative Director at Float Communications, providing website design and online marketing services for mission-driven organizations. He is part of the Public Voice NY team. He also  serves on the Board of Directors at the Association of Nonprofit Specialists. For more information, email ben@floatcommunications.com.