A compelling site is your most important marketing asset. If it isn't working 24 / 7 to engage your audiences, tell your story, and attract new support, then it's time for a nonprofit website makeover.
A successful nonprofit website makeover has several ingredients:
There's more to an effective redo than just making your site look smart. It needs to act smart. That means three things. First, it has to have a structure that's easy for visitors to use, and reasonably easy for your staff to maintain. Second, it has to be easy to find.  That means you need a clear keyword strategy Ι SEO and the site has to be fully optimized for search, mobile devices, and social sharing. Last, but definitely not least, it has to have a great design.
Our nonprofit website makeover services go from planning to launch.
We guide your organization through the entire process, from planning through build, testing, launch, and promotion. At each major stage we provide concrete deliverables and structured review and approval. In addition, we train your staff to manage the site.
Let us help make the most of your nonprofit's digital presence.
–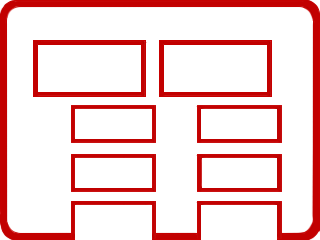 Structure
Good information architecture makes it easy for visitors to see content that appeals to them. As a result, they stay longer and learn more. As a result, more people sign up to get on your email list. Even more important, more visitors become donors.
We start by finding out more about your goals and your audiences. Then we work with you to create / curate content that is valuable for them. Next, we prioritize the actions you want visitors to take. Last, we put all the steps together to lay out the best structure for the new site.
Call us geeky, but there is hardly anything we like better than helping nonprofits organize their websites in a clear and user-centered way.
–
Keyword Strategy | SEO
Once the structure is clear, we make sure your site gets more of the right traffic. That means more people who care about your cause and will support your work.
We start by researching a keyword strategy. We look at the words and phrases that currently bring traffic to your site. Then we explore what searches you want to come up in. Once we have those insights, we optimize each page for search. However, we don't just write for search engines. We make sure the copy is well written for humans.
Finally, we set up analytics that will help you improve your website get even better over time.
–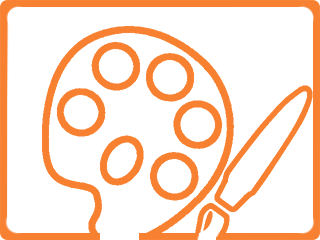 Design
Effective design is about more than just looking good. It is the visual representation of your nonprofit's brand. It's memorable. It reinforces and enhances the site's structure. And it's adaptable for other marketing efforts.
Public Voice NY can give your website a makeover or completely redesign it. Our approach integrates the choice of color palette, fonts, and graphic / photography styles. We provide layouts for the homepage, for all interior content pages, blog posts, and transaction pages.
Additionally, we can provide a complete launch marketing package, with coordinated templates for e-blasts and social media posts.